Attention!! Attention!!
We will not be shipping Rosemary Brushes or EASyL products from April 20-30, 2017. We will be at the Plein Air Convention along with Rosemary & Company and EASyL folks. We will be taking orders to be shipped on our return to the office. If you would like to place an order please send it by email or leave a voice mail and we will call you back. Have a great day and we look forward to assisting you with your product needs. If you will be at the convention please stop and say Hi if you see us.
Welcome to Wind River Arts
It is our pleasure to present you with highest quality art products. Each of the items available on our website is crafted by the finest artisans.
We offer several high quality linens (oil, alkyd, acrylic and lead primed) mounted on Gatorboard or Birch surfaces making the best art panels available. We have the technically advanced Hughes Studio Easels, custom built Studio Taborets, EasyL pochade boxes, portable palettes, Rosemary & Company handmade brushes and other accessories.
We sell the best art products available.
Great for travel !! Light weight and thin!
Multimedia panels with 3 different linen surfaces.
Check out these lightweight and 1/32" thick panels.

Rosemary & Company Brushes
We carry these wonderful finest quality handmade artist's brushes.

Hughes Easels
Call Mary for more information 972-342-4947.
American Portrait Society calls the Hughes Easels
"The Easel of Choice for Serious Amateur or Professional Use."

Carlson's Guide to Landscape Painting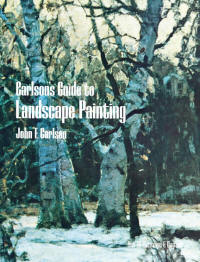 Now available directly from Wind River Arts is Carlson's Guide to Landscape Painting which is one of the most recommended guides to landscape painting today.

$11.95 plus shipping